YOU NEVER FORGET YOUR FIRST TIME (IN THE PNW)
 (May 08, 2013) I am heading up I-5 from Seattle to Portland. Don't worry, I am not driving as I type this. I am sitting in a Bolt Bus, which has wi-fi. And 3-prong plug ins at every seat! How civilized. Out of the window across the aisle to my left the sky is grey, the cedars and pines are fuzzy with mist. Out of the window directly to my...
5 tags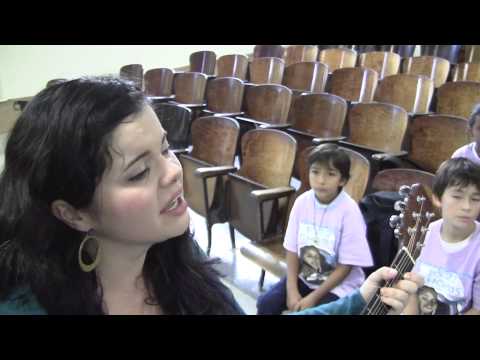 9 tags
1 tag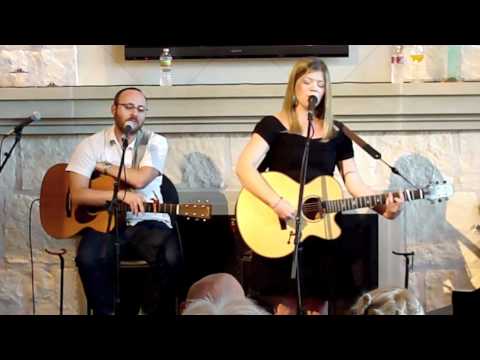 2 tags
Sunday Night Photo Post! (June 3, 2012) Thanks to Justin Moore & Cate Godley for their awesome live shots! I'm also including a photo I took a few years ago in Barcelona, looking over the city from Park Guell (a Gaudi creation that I believe is the closest I will ever feel to walking around in Candyland). by Justin Moore by Cate Godley by me, in Park Guell Remember, if...
FLASHBACK: CANTER'S  (May 31, 2012) In late 2007, for exactly three and a half weeks, I worked at Canter's in Hollywood. Canter's is an authentic kosher-style deli near the intersection of Fairfax and Beverly, which has been owned and operated by the Canter family for over 70 years. In the fifties Marilyn Monroe and Elizabeth Taylor ate there with their husbands. Decades...
2 tags
WHAT I'M LISTENING TO: MATT HARLAN'S "TIPS & COMPLIMENTS" (May 29, 2012) The Kerrville Folk Festival kicked off last Thursday with a very special performance by one of my favorite touring songwriters alive today, a younger-than-he-should-be-with-a-voice-like-that troubadour named Matt Harlan. I played a show with Matt a couple years ago and he gave me a copy of his...
2 tags
SUNDAY NIGHT PHOTO POOL! (May 27, 2012) Every Sunday I'll be posting a few photos from the Troubadours and Vagabond Flickr pool. If you're interested in joining the group, click here to start sharing your photos! We wanna see 'em. Big thanks to bdjsb7 and just Frag for sharing the awesome pics below. xoxo ~becca Photo by just Frag Photo by just Frag Photo by bdjsb7
THE LOEBE LOWDOWN: MAKING YOU FEEL TALLER SINCE 1983 (May 22, 2012) It might be spring on the calendar, but it's summer in TX. That being said, it's been a lovely summer so far and in mere moments I am heading out to the hill country to celebrate at the Kerrville Folk Festival. But first! Lots of exciting news to share. Let's go! I. I AM RECORDING A NEW ALBUM! II. SEEKING...
WHAT I'M LISTENING TO: NELS ANDREWS' "SCRIMSHAW" (May 22, 2012) Sometimes you ask, so now I'm going to tell you. Right now I am repeatedly listenining to Nels Andrews' "Scrimshaw." Why? Because it is gorgeous. The songs are fantastic, the arrangements are engaging and the performances are hauntingly raw. Listening to him sing on this album feels...
1 tag
SUNDAY NIGHT PHOTO POOL! (May 20, 2012)  Every Sunday I'll be posting a few photos from the Troubadours and Vagabonds Flickr pool. If you're interested in joining the group, click here to start sharing your photos! We wanna see 'em. Big thanks to Just Frag, JKD Atlanta, and Folk Traveler for sharing the awesome pics below. Thanks also to Marisa McClellan over at Food in Jars for...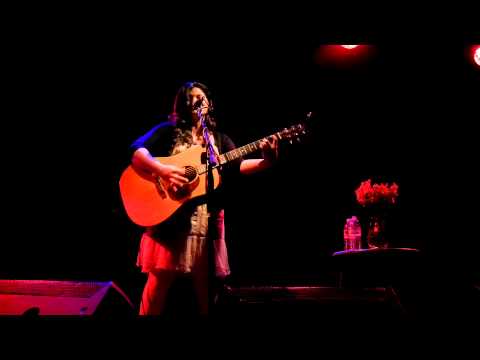 WE HAVE A WINNER! (February 13, 2012) Wow, the month of January absolutely flew by in a flurry of songs and recording. Sorry I forgot to blog about it. Luckily, much of the process has been documented in a video series available at www.youtube.com/rebeccaloebe. For your convenience, the videos are also posted at www.rebeccaloebe.com/preorder.html where, after watching said videos and...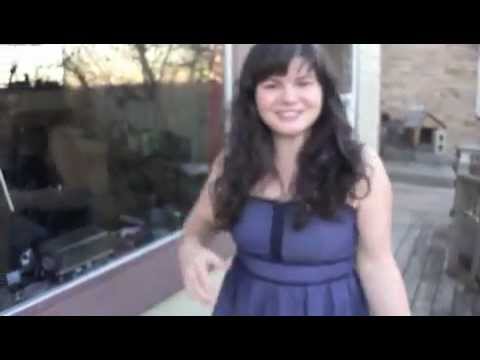 THE LOEBE LOWDOWN: New Year, New Album, New Prizes + News! January, 2012 Happy New Year! I hope that your holidays were warm, cozy and fun and that 2012 is treating you well so far. I can't help but notice that we are now just three years from the future prophesied in Back to the Future 2. Who's got the hoverboard? And more importantly, why are they keeping it from me?   I'm...
THE LOEBE LOWDOWN: December 2011 Happy holidays! I hope that you are enjoying this season and relishing in the fun of gifting, eating, and having an excuse to be extra perky to strangers. I love it. This will be my last update of the year, so let me say, very explicitly, that I am overwhelmingly grateful for all of the kindnesses I have received in 2011, many of them from people who are on...
THE LOEBE LOWDOWN! August 8, 2011 Note: To receive messages like this (and others when I come play gigs near you), sign the mailing list at the bottom of www.rebeccaloebe.com or www.rebeccaloebe.net. THANKS! Hello there, I hope you're finding time to enjoy this final blaze of summer! I am spending the week with my family on the Atlantic Coast, but first I wanted to fill you in on some...
WHAT *SHOULD* YOU SING AT YOUR AUDITION FOR THE VOICE, SEASON 2?! (July 19, 2011) First of all, THANK YOU to everyone who has written asking for advice about your auditions for season 2 of The Voice.  I've tried to write back to all of you, and I'm flattered that you would seek my advice.  One questions I've gotten a lot is "What should I sing?" That's a great...
CALIFORNIA TRIP, PART 1 (July 9, 2011) Greetings from gate 46A of LAX international airport.  It is 5:14 am, Pacific time, and I have arrived safely at my gate.  As usual, I have more than an hour to kill before boarding starts, so I thought I'd take a minute to update you on what I've been up to. I flew out to California almost two weeks ago.  This impetus for this trip was an...
LIVE WEBCAST TONIGHT! 8 PM EST (2 Sets + Q&A Chat!) (June 12, 2011) Just wanted to let you know that my show tonight in Blue Ridge, GA will be webcast LIVE on the internet for all to see, starting at 8 pm sharp! Doors, physically and virtually, open at 7:30 so tune in early to get a good seat :-) Here are all the details… Rebecca Loebe LIVE at Blue Ridge Cabin Concerts Sunday,...